Sometimes the line you're using just isn't enough for the job.
Credit cards and traditional lines of credit come in handy when you're looking for convenience and smaller balance transactions. But what about a home improvement project, a large purchase or debt consolidation? When the job calls for something more, a Home Equity Line of Credit can be put to the test.
A Home Equity Line of Credit (or HELOC) is a loan borrowed against the equity in your home. Unlike a typical equity loan, the funds are not disbursed all at once. Instead you're approved for a certain amount – your line of credit – and can access those funds in whole or in part whenever you want. That access is only one advantage of a HELOC. There are many others:
You can usually borrow much more with a HELOC. While the average credit card limit is $8,000, a HELOC often commands lines of four to five times that, maybe more.
Rates are typically far below the average credit card or signature loan. THFCU HELOCs begin as low as 5.00% APR.
For a limited time, THFCU HELOCs have NO closing costs. Save hundreds but act quickly, as this offer is only good through March 31st!
No matter how you use your HELOC funds, the interest you pay may be tax deductible. Though recent changes to tax laws has made deductibility less favorable for most borrowers, it's worth consulting with your tax advisor to see if it makes sense for you.
Accessing your Two Harbors HELOC is incredibly convenient. Simply give us a call or log in to Home Banking and transfer funds from your HELOC to your THFCU checking account. Then write a check or use your debit card to make your purchase.
If your project demands a better line, it's time you demanded something more than a credit card. Call or visit to ask about a Home Equity Line of Credit. Odds are, it can handle even your biggest jobs.
No closing costs on lines up to $75,000. If an appraisal is required, member will be charged the cost of the appraisal.


If you financed your vehicle at the dealership, allow us to run a diagnostic.
…Not on the car, but rather on your transaction. We're confident we can save you money with either a better rate, a more favorable term, or a better value on your warranty or GAP insurance.
Bring us your purchase and loan agreements, and we'll run the numbers. If we can't save you money, know you've got a great deal and collect $25.00 just for giving us a chance. If we refinance your loan, we'll thank you even more with $100.00 cash upon signing.
When was the last time you had a diagnostic that put money in your pocket? Call or visit us today!
Rates dependent on credit history, collateral and term.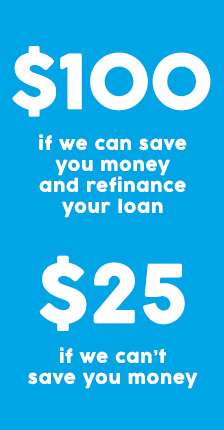 There's more than one way to win the financial game at THFCU. Call or visit our team today for more information on any of the following.
MORE4LESS Vehicle Loan
If you're seeking more vehicle but want less of a monthly payment choose the MORE4LESS loan. This exclusive program looks like a lease but actually lets you build equity in your purchase. Borrow up to the full amount of your car or truck, but enjoy a payment calculated on only a portion of the debt.
When your loan term is complete, you have the option to pay off the remaining debt or simply turn in the vehicle and walk away. Any remaining equity is yours, and can be applied to your next purchase.
Compare payment amounts on hundreds of makes and models. Be sure to include the third party site disclaimer for those clicking the link) to visit our MORE4LESS calculator. Select the vehicle year, make, model and style (or just enter the VIN) and we'll compare your MORE4LESS payment with a traditional loan.
Energy Incentive & Fix-Up Loans
THFCU is one of the state's premiere lenders in the Minnesota Housing & Finance Agency's Fix-Up program. Borrowers can access up to $15,000 with no collateral for a variety of home improvement projects.
A basic unsecured Fix-Up loan requires a household income of $125,900 or less. A complete list of eligible projects.
The Energy Incentive Loan has no income restrictions. A complete list of eligible projects for that loan.
Visa Credit Cards with uChoose Rewards
What if every time you made a purchase, you also paid yourself? That's the idea behind uChoose Rewards, which awards points for every purchase you make with your THFCU Visa. To get started, simply enroll online at uChooseRewards.com.
Then use your card. Earn one point for every dollar you spend, or boost point earnings up to 10 times by choosing special offers from select merchants.
Points can be redeemed for merchandise, travel, gift cards and much more. Shop redemption options online and see how many points you've earned. When you use your low cost and convenient THFCU Visa, you're already winning. Why not reward yourself too?
Checking with serious benefits
There are many checking accounts to choose from in Two Harbors – accounts that pay dividends, free accounts, online accounts, and so on. THFCU checking takes the best features of all of these and puts them into Share Draft Plus, a checking account with serious benefits.
Earn dividends and avoid monthly fees with a qualifying minimum balance. Enjoy a chip-enabled Visa debit card and free online and mobile access. Give your account safety nets like an overdraft line of credit and Privilege Pay (available upon qualification).
Join thousands of members wining with THFCU checking. Why have just a few benefits when you can have them all in one account?
MSRP quoted includes applicable rebates/discounts. Traditional loan assumes 48 month term, 3.24% APR. More4Less loan assumes 48 month term, 4.24% APR, a $14,000 residual and a $295 program fee. Rates dependent on credit history, collateral and term. uChoose Rewards is a registered trademark of Fiserv, Inc.


That empty parking spot has got you thinking of ways to fill it. Before you shop for that new car or truck visit your friends at THFCU. We'll pre-approve your loan and put you in the negotiation driver's seat before you even get to the dealership.
Once you decide on your vehicle, simply write a check, take possession, and return to THFCU with the purchase agreement. We'll fund the loan and give you 1% of the loan amount back in cash.
Great rates, the convenience of pre-approval and cash in your pocket. Now that hits the spot!
Loan rates presented are the lowest available, may include relationship discounts (up to 0.5% APR) and may change dependent on credit history, collateral, or term. Cash-back offer must be approved by THFCU prior to purchase and is subject to verification of security interest.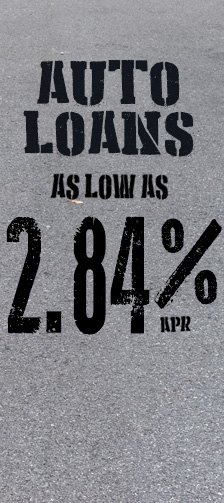 The average price of a new car is now more than $34,000. If you're like most Americans you're financing your vehicle purchase. And as prices go up, so does your monthly obligation. Are you prepared to spend $750 each month on loan payments?

You're not alone, but your options aren't very appealing. One possibility might be to extend the term of your loan. Instead of borrowing for four or five years, stretch the loan out to seven or eight years. While that may lower your payment, it extends your obligation and may cost considerably more in interest over time. A lease is another way buyers keep payments low, but leases can come with their own issues. For one, you never actually own the vehicle and won't have equity to use for a future trade-in.

THFCU introduces a better way to make a big purchase with a low monthly payment. Introducing the MORE4LESS vehicle loan, which makes an expensive vehicle purchase far more affordable than it might initially appear.

Here's how it works: Borrow up to the full amount of the vehicle. Your loan payment is calculated on only a portion of the debt and the remaining balance is kept separate as a balloon. When you get to the end of the loan term, you have options:

Pay off the balloon in full or refinance the debt
Turn in the vehicle and walk away from the final payment
Should you walk away, any positive equity can be applied toward the purchase of your next vehicle.
If this sounds like a lease, that's because it is a similar concept. We've taken the best parts of a standard lease but throughout the term
you own the vehicle
, and you have the ability to build equity in your purchase. Best of all you get a vehicle with payments you can afford.
Compare our MORE4LESS loan to traditional borrowing in the table to the right, or check out the savings on hundreds of different makes and models by visiting our MORE4LESS calculator.
More4Less loan amount/payment includes $295 program fee. Rates dependent on credit history, collateral, and term.


Save Money, Win Cash with a WINcentive™ Savings Account
If you're looking for more excitement in your THFCU savings, consider WINcentive, a new savings account that offers members the chance to win cash prizes from a state-wide, credit union exclusive drawing.
Every time you increase your savings balance by $25 month-over-month, you'll receive one entry into the drawing (up to four per month). Prize drawings occur monthly, quarterly and annually, giving you hundreds of chances to win every year.
Your THFCU WINcentive savings account earns dividends, too. Increasing your balance not only increases your chances of winning, it also gets you closer to your savings goal.
Ask about WINcentive and start saving – and winning – today!
2018 Statewide Prize Drawing Schedule
Prize Drawings
Number of Winners
Prize Amounts
Drawing Dates
Monthly
45
$100
10th of each month
Quarterly
4
$1,000
10th of each month
Annually
1
$5,000
January 10, 2019
Total in 2018
557
$75,000
Winning one prize category (monthly, quarterly, or annual) does not disqualify a participant from winning a different prize category within the same year. Drawings will occur on or about the 10th of each month, or the next business day, for the previous month and/or quarter end. Prize Amounts are estimates and subject to change.


Introducing Remote Deposit! Now you can deposit checks to your THFCU accounts any time using your smart phone or tablet.
Enrolling is free and easy. Simply call our office or complete and return the user's agreement found Go there .
Once enrolled, we'll give you access to our remote deposit app. Snap a photo of the front and back of your endorsed check, confirm the check amount, and upload it to us. In most cases, we'll post the funds on the next business day.
Remote Deposit is another free service of Two Harbors Federal Credit Union.